About me…hmmm. I'm the type of person that would probably smile at you if we were passing each other in a store. I believe in being good to people. I really think it's cool and so charmingly old school when a man holds open doors, puts his phone away and takes the time to actually listen. Love watching comedies, especially Will Ferrell and early Jim Carrey type stuff. Anyone remember Stranger Than Fiction? If yes, please send me a message because I think you're awesome! You also get bonus points if you are into camping, have an awesome dog, or have some serious survival skills.
4 Dating Profile Examples for Women That Men Cannot Resist
Men never "swipe left", do they? Not if you take good pictures and are beautiful.
I know from experience, and from the words of many of my male friends, that guys DO "swipe" or "pass" or "ignore" based on what a woman's profile actually says.
And that's regardless of looks and regardless of how amazing your pictures look. Why?
Because like anyone, a pretty cool guy can be turned off with a single sentence. If he senses any negative vibes coming from your profile he may actually look for a reason to disqualify you so that he can be try his luck at a better match. Makes sense…the fewer matches he has, the more likely he will find a date that actually likes him. And the more successful and handsome the guy, the more likely he's impatient when it comes to profile browsing. Maybe just as discriminating as you are with all the B-level Tinder wannabes.
The question is, what motivates a guy to pass? It may be in the pictures…or it may be in the words you choose. For one thing, guys want to see some real human emotion in your photos. If every picture looks like a professional modeling shoot, he may pass because he figures you're shallow. (Or maybe because he thinks you're out of his league)
More often though, a man passes because he is either bored of your profile text, or sees nothing special about you, or because something in your text offends him.
So take a little extra time when creating your profile and develop one that's (A) friendly profile, (B) interesting profile, and (C) targeting the BEST of the best. You don't build an average profile to attract just any man. You build an excellent profile to attract the RIGHT man. Here are four examples of good profiles that men CANNOT resist because they communicate something positive about you. Pay attention to how these profiles (volunteered, of course) evoke an emotional response.
1. The Funny Gal
You should probably know that I always manage to spill iced tea on myself despite my best intentions. If you aren't horrified by that, I think you'll enjoy hanging out with me. I am a "call it like I see it" kind of girl and I speak fluent sarcasm. I'm also not really big into charming guys or girls. I'm more of the "seduce you with my awkwardness" type of flirt. I love my job as a veterinarian because I get to save lives and pet puppies. Two of the best things ever! Play your cards right and maybe I'll buy you a drink at my favorite local bar. Don't be surprised if I randomly quote Labyrinth.
Guys LOVE girls who aren't afraid to be funny. In fact, the only guys who don't are those pretentious evil banker – CEO types who never laugh at anything! It's OK to be a little funny, a little weird and a little outrageous. While it might scare away guys who have low intellect and or rigid expectations, it will actually attract guys that want to have fun, have a good conversation, and actually laugh and have fun on a date. In this profile, she not only shows she has a sense of humor (and gives a great 80s reference) but she also describes her job and shows her friendliness by suggesting she would be happy to buy the guy a drink, if they get along. This makes men feel at ease in approaching her. She's not the angry, "impress me now!" type. Just a funny woman who's confident in her ability to entertain herself and enjoy herself.
2. The Social Activist
I am an amateur of all trades! I am an aspiring chef, a would-be skateboarder and an attempted blogger. I just like to try everything once and always enjoy learning new things. If you can show me something new I and challenging that I haven't tried, I look forward to hearing from you! I'm a part time nurse and am going to school for my MBA. In my spare time, when I'm not meeting interesting new people, I like doing charity work for the homeless. Maybe that sounds corny, but I have a story there and if you want to know the shocking tale of betrayal and revenge, just ask!
It's no coincidence that successful men like successful women—and all the more so if they want to good for the world and help others. This shows, not only that you're independent, but also that you're altruistic. You have that special quality that most other women lack. At the same time, you notice the profile wasn't overly pretentious. She admitted she has many hobbies and things she tries. She's open-minded to new ideas. She just happens to like helping other people and stepping up to worthwhile challenges. This is a great approach to attracting other men who are community-minded and motivated to DO. The "story' line is also good for getting responses from guys who are curious about her life.
3. The Brilliant Artist
"Some people never go crazy. What truly horrible lives they must lead." -Charles Bukowski
I'm an extrovert that can't help getting into trouble. Love going out to new clubs, dancing, singing, (karaoke anyone?) and meeting new friends. People who describe me say I'm spontaneous…hmmm! I guess I always am looking for something random and fun to do. Why be boring? I love to draw and sell some of my paintings in art galleries around town. I like to think of each painting as a piece of my soul, a glimpse into one moment of our time in history. Painting gives me a rush!
Notice in this profile she calls attention to several positives. She is outgoing. She likes to meet new people and go to new places. She's "trouble" and spontaneous, which to a guy, means she's not the usual boring date. She also talks about her talent and describes how it makes her feel. It gives guys a good opportunity to discuss these things—especially another talented guy who appreciates where she's coming from.
4. The Friendly Stranger
About me…hmmm. I'm the type of person that would probably smile at you if we were passing each other in a store. I believe in being good to people. I really think it's cool and so charmingly old school when a man holds open doors, puts his phone away and takes the time to actually listen. Love watching comedies, especially Will Ferrell and early Jim Carrey type stuff. Anyone remember Stranger Than Fiction? If yes, please send me a message because I think you're awesome! You also get bonus points if you are into camping, have an awesome dog, or have some serious survival skills.
There's always something reassuring about a nice and friendly woman—someone who enjoys talking to new people, even if they're shy or hesitant at first. In this profile, she doesn't call attention to her great talents. But she makes up for it in presenting herself as someone sensitive, kind, and someone who actually appreciates the efforts that men make to please her. She also gives a guy a few different openings, suggesting immediately what topics she enjoys discussing. She lists a variety of things she likes, which will attract more men to her. The more the merrier for this friendly face.
These profiles will get more responses from quality dates. Put your own personal spin into your profile to make it seem more natural. But again, focusing on the positives always works!
This draws "The One" to you like a magnet . . .
If you're sick of wasting your time on "little boys" and guys who don't know
how to treat a lady, go watch this right now. . .
Examples of Good and Bad Women Dating Profiles
People are in a perpetual search of love and happiness. With online dating sites and apps, this search has turned into an exciting game. Who knows the rules and plays fair achieves what one seeks. The main principle of the dating game lies in the fact that we are choosing and, at the same time, are being chosen. Although online both men and women are equal in terms of making the first move, women still wait to be contacted. Whether a man will swipe you right/write to you or pass you by depends on how much he gets interested in your personality having scanned your "dating resume". If you want to stand out and attract the right man, you should know how to write a working online dating profile.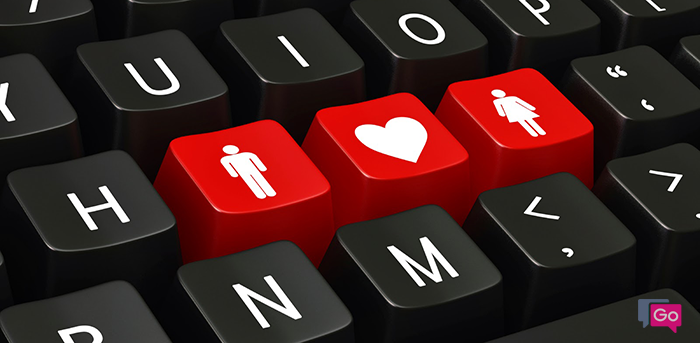 Rules to Follow to Have a Good Profile:
• Make a good photo gallery.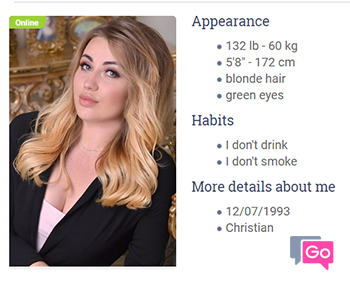 A picture is worth a thousand words. This should be your motto when selecting pics for your profile. Before a man will get down to reading your bio, he will look at all the available photos in your account. There should be no accidental pictures. Each of them should convey something, show you from a new side, be an extract from your real life. Make sure your first photo presents you in the best way. Let other snaps tell a story: what you like, where you go, what you do, how you have fun, etc. It goes without saying that all your profile pics should be up-to-date.
• Provide a "bait" for the reader.
The main aim of your dating profile is to evoke interest in men. They look through dozens of profiles a day, really good ones indeed, but not all of them have that hook that becomes the trigger for starting a conversation. What kind of bait can you incorporate in your bio? It can be a question that follows some fact about you. For example, you can write that you're a keen traveler and add a leading question asking your potential dates about their favorite countries or places they'd like to visit. This gives a man an excuse to write to you.
• Write more details.
You're a versatile person, so don't sell yourself short. Use the opportunity of describing your personality to the fullest. This is no time for being secretive. You need to scatter the baits. Mention your job or education, hobby or passions, vivid traits of character, main values. The more facts that reveal different angles of your individuality, the better. Men look for a congenial woman, so by giving away more details, you increase the number of potential matches that might fall for this or that aspect. Try to comprise different details that make clear what kind of person you are.
• Avoid negative lists.
When writing a female profile for a dating site, avoid lists. It's very hard for men to focus their attention on text, especially when there are splendid photos of you.
Any person will get tired already at the third item of a list, so if you want to enumerate some of your qualities or interests, give not more than three of them. Avoid mentioning any negative information, be it your dislikes or flaws. You should rather focus on what you appreciate in people and your own virtues. Your profile should radiate good vibes and create you the reputation of a positive and optimistic person.
• Use language that displays confidence.
Gone are those days when registering on a dating service was frowned upon. However, even today, some people find it necessary to excuse their online presence. They write something like, I never thought I'd be using a dating site one day, but here I am. Never do that. Such statements convey only one thing – your insecurity. Even if you're a shy person, you should compose your profile in such a way that nothing gives you away. What to write about yourself on a dating site? Emphasize your strong points and turn your weaknesses into virtues. Don't mention that you like to be on your own – all people sometimes do – but indicate your more "sociable" hobbies.
How to Write a Dating Profile: Tips to Guide You
Use quotes. A good way to describe your personality is to cite your favorite aphorism. Many questionnaires ask you to share your favorite quote not for nothing. First of all, it shows that you're a well-read person. Secondly, it can tell much about your personality. It can also work as a bait, as some man may like this or that quotation too, and this will be a sign for him to pay his attention to your profile.
Be more than one thing. Even if your main interest is your career, you should necessarily mention your other passions. Your potential mates want to know more about you in order to decide whether you are compatible. So, do open up from various sides. Men will be happy to know that apart from going to the office, you like cooking, do yoga, or play video games. You never know which facet of your personality will attract the right man, so demonstrate them all to boost your chances.
Get a little silly. Healthy self-deprecation is always admirable. It shows that you can laugh at yourself, which is indicative of your confidence and knowledge of yourself. You can incorporate some kidding in your bio or add some funny picture to your photo gallery. Silly is always better than boring. So, instead of writing some sweet things, which men don't find very cute, write something funny.
Don't use cliché phrases, be creative. Stay away from things like, I'm a single woman looking for a man who will save me from loneliness. There are many ways to start your bio in an engaging way. If you want to create a customized and effective profile, you should write from your heart. Your individuality should be in every sentence. It's always more interesting to read something that was written in one's own words that copied and pasted with slight changes.
Read good examples. You don't have to reinvent the wheel trying to come up with an excellent bio. All you need is to read a bunch of good and bad online dating profile examples to attract men.
Examples of Good Profiles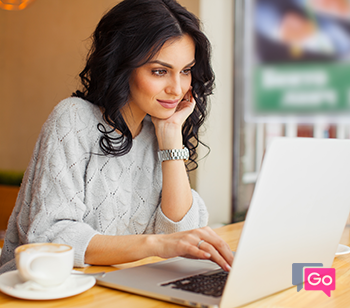 If you want to learn how to write a dating profile that will attract the male audience, you should draw inspiration from checking other women's bios and use the one you like as an online dating profile template. There are experts that specialize in writing effective bios for women. It is reasonable to use their advice. Over the years, they've devised a lot of dating profile examples for women. They can tell at once whether this is a good or bad profile. Here are some really good short dating profile examples.
Short dating profile examples:
1) "My favorite movies are Eternal Sunshine of the Spotless Mind, Star Wars, The Lord of the Rings, and Zootopia. Hope it gives you an idea of what kind of girl is behind this picture."
2) "I'm sure there is a person among your friends that likes to plan and organize everything. Well, that's basically me. Working as an event planner, I create unforgettable moments for people. I never run out of ideas, so I always know what to do on weekends. Looking for a brave man who'll join me in my adventures."
3) "Those who believe in telekinetics, raise my hand. (Kurt Vonnegut)" – it can be that short and catchy.
Examples of Bad Profiles
It's always better to learn from other people's mistakes than from your own. Before you get to the real examples, let's review the most popular mistakes women make online.
Female profile mistakes:
Writing too much. Even if your dating site provides enough characters for the About Me section, you shouldn't make your self-description too lengthy. Be concise, use conversational language, and avoid generalizations – men like precision.
Being negative. Listing the qualities that would certainly repel you from a man and asking some category of men to skip your profile – be a good girl.
Typos. Although men are not as sensitive to spelling and grammar as women, you should make your profile look immaculate anyway. Always check what you've written before you post it.
Writing something banal. Like telling that you like to stay home with a glass of wine and Netflix. You are not the only one.
Now, check out the following real examples and don't repeat their mistakes.
1) "I don't watch TV. I don't like slow internet. I don't like unconfident, mean, indecisive men. Looking for a man who will not hurt me." – This short bio is replete with negatives.
2) "I'm just checking this out. I've never used online dating sites before but I decided to give it a try. I am …" – Doubting your actions and expressing uncertainty are not at all a good start.
3) "Once a keen traveler who has finally settled in a small town to become a blogger. Can't wait to hear you're story." – A good start, but that typo in the second sentence is really off-putting.
So, what's the recipe for a good online dating profile? Hand-picked photos that speak for you, a compelling bio that contains a hook, a bit of creativity, a touch of humor, and sincerity. Always keep in mind your audience. Men are visual creatures. They will closely examine your pictures first and only then read the information about you. Your bio should be short but catchy, like a preview that gives a superficial idea but makes you want to see a full version. So, all those expert tips and good luck with your dating game!
20 Online Dating Profile Examples For Women
Will Titterington August 22, 2020 September 30, 2019
Hey ladies. So, you've signed up to a few dating apps. You've uploaded a few pics, but now comes the tricky bit: Writing out a dating profile that catches the eye.
If you've decided to spread your bets among a variety of dating apps, it means you're going to have to write out a few different profiles. There's no one-size-fits-all solution here. What works on Tinder, for example, doesn't necessarily work on OKCupid.
I know – it's frustrating.
*Puffs cheeks out with exhaustion*
There's a lot of writing ahead of ya!
The good news, however, is that once you've sorted your profiles out on each app and optimised them so that they hit the spot with the right kind of guy, you'll be well on your way to making the kind of genuine connections you're craving. It's just going to take a little work, that's all. Promise.
In this article, I'm going to take a look at 20 dating profile examples for women. I'll be picking four each from 5 different dating apps, and I'll be explaining why these profiles work.
Tinder Profile Examples For Women
Ieva, 26
"Having a laugh and as much fun as physically possible is an absolute must for me!
Trying not to take myself too seriously, but do take what I do quite serious though 😉
Channy, 29
Looking up every film on IMDB and refusing to watch anything below a 7.5
Candace, 32
Looking for a nice chap to go looking for dogs in the park with, and who's enthusiastically in favour of feminism."
Emma, 27
"Tall, pale and sarcastic. Southern pansy working my way North …
Attention span unsuitable for Netflix and chill. Looking for someone to join on my (mis) adventures."
Tinder Takeaway:
What works: Short, slick, informative. Funny works too, as do emojis
What doesn't work: A long profile that discusses at length things like the meaning of life
Tinder is the dating app to join right now because it's so busy with people looking to meet people.
But because it's so busy, you have to try really hard to ensure your profile appeals to the right people.
The four I've shown above have really cracked the Tinder code. None of them are taking themselves too seriously, they're all short and sweet, and they all act as a 'dog whistle' to the right person.
I'd say Ieva's is an example of one that could run the risk of being too long, but look how cute and playful she makes it by adding the emoji's at the top. Moreover, she tells us she doesn't take herself too seriously, and she's done a great job of giving insights into what she's all about while still making her profile appear really cheery.
Channy, on the other hand, has gone for bullet points, which is always a massive win on Tinder.
Likewise, Emma knows what she's looking for but she's kept her profile slick and appealing by being so lighthearted.
And this is really the thing with Tinder. If you can show people what you're into and what you're looking for without coming across as too serious, too confrontational or even too weird, you're onto a winner. Mix humour with interests and you're on your way.
Inside Scoop: Check More Tinder Profile Examples For Women.
OkCupid Profile Examples For Women
Kate, 32
"I'm sarcastic and I'm never far away from a cheeky one liner
I do little dances sometimes
I'm vegetarian, and I have been since I was 10. Not militant though. I'm like OG veggie, way before those tree huggers emerged so don't expect any yoga or tie dye here.
I just love animalssss!
I like puns a lot.
I love theme parks and I could quite happily live in Disney World and never get bored."
Deidre, 30
"I am a huge baseball fan.
Also enjoy hockey.
I also really love Broadway musicals – definitely a total theatre nerd lol
Looking for a serious relationship but also open to friends – just important to have a connection and hopefully some common interests."
Emily, 31
"I'm like a tired feminist that has a really hard time trusting men at this point. Lulz, but seriously. I'm also really funny and smart and talented and caring and empathetic. I have really great hair and eyes. I love karaoke, I'm honest and straightforward. I'm not going to put up with bullshit. My family and friends are super important to me. I'm an artist and a caretaker and a really good baker. I love bad movies and true crime (like everybody else at this point). I'm a Capricorn. I work hard. I have a morbid sense of humour and can be very deadpan, I also really don't like positivity."
Autumn, 24
"I'm pretty chill. Christian. Stars Wars is priority. Tattoos are cool. Talk to me about anything. I'm open and honest about everything. Nothing but love.
What I'm doing with my life
I provide one-on-one instruction for people who have learning differences of disabilities. My students range between 6 years old and 60. It's a new challenge everyday and keeps me on my toes, but I like it!
I also volunteer at an animal shelter and at my church teaching English."
OkCupid Takeaway:
What works: Long profiles that go in-depth about who you are, what you want; your hopes and dreams
What doesn't work: Super short profiles
Phew – these are long OkCupid profiles, right? Bet you're worried about having to write yours now!
The thing with OkCupid is that it gives you a lot of room to write as much as you want. I'm not sure if there's a character limit but it often doesn't seem like it, as you get some really lengthy bios on here.
But that's part of the magic here. People open up on OK Cupid; they're real and honest, and this is really important.
Take Emily's profile. It's long, it's deep, and it tells us a LOT about her. She's opening herself up here to the world and being honest and real about who she is, her scars, and what she wants going forward. She's not always 100% positive, but OK Cupid allows a person to be fully human and to express themselves.
Then you've got Kate, who's also honest and real, too. And yet by focusing on what she loves, rather than what she hates, Kate is selling herself really well here. I always tell people to avoid profiles that focus on what you're not looking for as they're too negative and confrontational. Kate still throws some realness in there – she's totally not into the whole yoga thing – but she's focusing on her likes.
Ultimately, OK Cupid is like a more grown-up version of Tinder where you're free to go into detail about your interests. Remember those pen pal sites you joined as a teenager where you'd talk and talk in your profile? It's a bit like one of those. Just look into your heart, have a real think about who you are and what you want – and write. No one will judge you on this app.
Match.com Profile Examples For Women
Becky, 33
"I bought my first house last year, 3 guesses as to what I found in the attic …
Avid reader, love the cinema and enjoy travelling to exotic places for adventures. Work probably a bit too much but love my job. Will volunteer for mostly everything and have a go at most things."
Ildy, 31
"I've moved to England for my work I'm passionate about. Used to live in 3 different countries before and speak 3 languages.
Looking for my partner and best friend who I can be open and vulnerable with, have honesty and integrity, respect and empathy, load of affection and sense of humour between us."
Merakinat, 25
"I love to travel and want to explore all corners of the world, so if you enjoy exploring new places then points to you!
At the same time, I'd say I'm humble and enjoy the simple things in life
Cosy pubs over clubs anytime, not your wild party type
My ultimate goal in life is to turn my passions into a career and be my own boss, I call it a plan, not a dream ;"
Anastacia, 27
"Hi, I am from Riga and have been living in Greater Manchester for the last 4 years. Love jazz, blues, classical music, theatre, a good book, walk in the park, coffee shops, city breaks. I enjoy cooking, especially baking (cakes!). Try to keep fit by doing pilates. As for my job – I'm a trainee teacher."
Match.com Takeaway:
What works: Long profiles that go in-depth about who you are, what you want; your hopes and dreams
What doesn't work: Super short profiles
Match is a little less heavier than OK Cupid. It's still important that you're real and honest, but you don't need to go into as much depth as you're invited to on OK Cupid. Instead, it's much better to just stick to your interests, hobbies and passions in your bio and save all the deep talk for when you connect with someone via messaging.
All four profiles above do a good job of outlining the person's interests without giving us a novel. As you can see, they're not as slick or as witty as Tinder, but they're also not as in-depth as OK Cupid.
Just make sure to cover the things that are important to you but try to be fairly brief. Remember, to message anyone on Match, you have to subscribe. This means that people on here are taking dating seriously, so you don't want to waste your time (or theirs) by not giving out enough information straight off the bat.
That said, you don't want to give everything away. Hold some things back because mystery is super attractive.
Bumble Profile Examples For Women
Joanna, 24
"Actress, art historian, gypsy woman. New York City native who isn't afraid of nature."
Kathryn, 24
"Just tryna get some free chipotle out of this."
"Danielle, 24
"I love feminism, body positivity, John Oliver, plus size fashion and horror films."
Urshila, 23
"I'll roast you but in a fun way."
You'd think it would be hard not to succeed on Bumble because you don't have to write too much. But if you come across as arrogant or conceited, you're out.
Bumble Takeaway:
What works: Humour, snappy one-liners, emojis
What doesn't work: Arrogance
It's much better to play it safe by adding a cute one-liner that raises a giggle.
That said, it's also much better if you're original – as opposed to using up some old cliche. And if you can't think of a snappy one-liner, just do what Joanna and Danielle have done, and list a few of your interests.
Don't go overboard with them, though. Stick to 2-3 interests, throw something funny and surprising in there, and use emojis. Just like Danielle has done. That's pretty much the perfect Bumble cocktail right there. She transitions from feminism (pretty serious), then throws us a curveball in the form of horror films … before chucking in the knife emoji (totally non-serious).
Hinge Profile Examples For Women
Hinge Takeaway
What works: Unique answers
What doesn't work: Untruths
Hinge bills itself as the "dating app designed to be deleted." As such, it's meant to be taken pretty seriously by people who are looking to meet genuine people and see where things go.
For that reason alone you honestly can't lose if you answer genuinely (Hinge gives you a series of prompts) and truthfully.
Of course, it always helps if you can spice things up a bit with some humour. But if humour isn't your forte, just answer truthfully and try to make sure your answers match up with your pics. What I mean by this is, if you answer a lot of questions about sports, it'd be great if your pics were sporty, too.
It always helps to be a bit of a flirt or tease with some of your answers too, like Alijah. A bit of playfulness never goes amiss, but again it's all about flaunting your personality.
Key Takeaway
Overall, it doesn't matter which dating app you use, the trick is to preserve the tone of the platform and keep it real. Be slick on Tinder, be more open on OK Cupid, showcase your interests on Match, be funny but candid on Bumble, and be truthful on Hinge. Just be you, be interesting, be fun.
Senior Dating Profile Examples
Senior online dating is a perfect chance for people to make their dreams come true despite their age. Dating in your 40s, 50s is a common practice nowadays. As there is the whole bunch of reasons why senior generation suffers from loneliness. Among these there are divorces after decades of marriage, the death of spouse, and, of course, constant prejudice that the marriage is the most foolish thing in life. You realize that life is passing and you're still alone. You're afraid to be lonely in your 70s, 80s. Nobody to talk to, no children, no happiness. Of course, if you're not Hugh Hefner;) Why don't you deprive yourself of all that fear? Why don't you go back to your 20s?
Yes. Sometimes it seems there is nobody out there to date. You know what I mean. The situation is even more dramatic when your age is older than a usual one for dating, flirting, socially accepted. Still, modern online platforms offer you the best opportunities to meet your dream lover, life companion, soulmate. Now we will tell you what the senior dating online is, how it works and will give you very useful pieces of senior dating advice on creating the profile. If you're interested, keep on reading!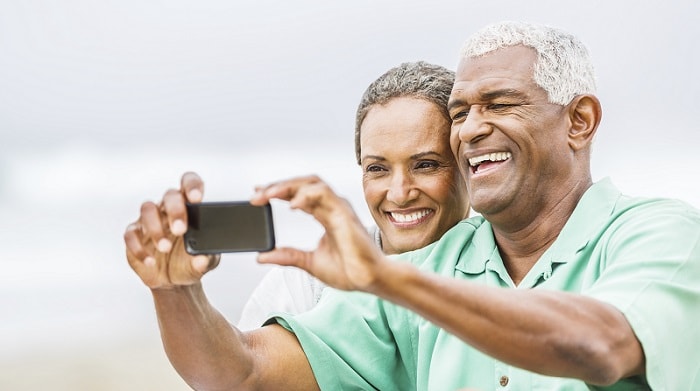 What Is Senior Online Dating?
From the first sight, senior online dating is a usual dating website. However, that is not an absolute truth. Let's find out what each of the words in a phrase "senior online dating" stands for.
Dating means looking for a partner for romantic relationships. Online means you're using the net to find a soulmate. Dating online occurs with the help of special senior dating sites. The main task is to register, create a profile, find the most suitable variants (matches) and communicate with them. Senior, in turn, stands for the special type of users, the "major league". No doubt, people that use senior dating services are more experienced, more aware of their desires, and, unfortunately, more desperate. No wonder, some of them are too persistent, too hasty. The wrong tactics, by the way. Here you can find senior women dating for serious relationships.
Alternatively, if you enjoy the freedom, you can find a no-strings date. What is more, sometimes you can even come across a good faithful friend.
Pros Of Senior Online Dating
Senior online dating…Advantages only. Let's find out even more.
Precise Search
You can use the special search system. All you need is to choose an approximate age, marital status and even specific appearance features. The wide choice narrows increasing your chances in finding the best.
The Greatest Possibility
Here you have more chances to find a wife or a woman with serious intentions. First of all, it is definitely better than fake social networks. Secondly, it's much easier to find a modest and calm woman in virtual life than a real one. We all know thathuman attention is usually drawn naturally to the brightest and strongest personalities. Turns out that such women tend to be the worst wives. What is more, coziness is usually created by silent and reliable ladies who care not only about their career, but you in particular.
Stay at home
Your personal life develops without your leaving bed. Oh, that's the best advantage. What is more, there is no need pretending to be someone else dressing up and using the body language tips from the net.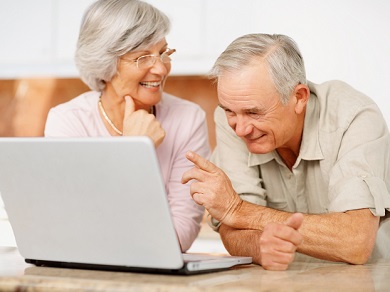 More economical
If you think that's just the money spent in various restaurants, endless clubs you save on, you're wrong. You pinch the most essential pennies in your life. Every minute of your lifetime. Say "no" to hearts and flowers (except the digital ones). Spend precious hours on developing new skills and going up the ladder.
Real people
Where else you can see her without make up than in a video chat after long working hours at night. Of course, at first, she will be afraid sharing her monstrous pimples and wrinkles, but that's inevitable. Isn't it better to see her like this before meeting face-to-face? You will never have that woke-up-with-a-monster-instead-of-a-hot-chick-in-the-morning case. Video broadcasting is a pretty new feature that every respectful senior dating service uses.
How To Sign Up
Registration is the first and the easiest step that starts your romantic relationships. Having entered the senior dating website and read its description, find a "Sign Up" or a "Join Us" button. Your next task is to fill in all the blanks. Especially the ones with your age and personal info. The more you write about yourselves, the more your chances will be to find a perfect woman there. Now, as the technologies develop, you can sign up with your Facebook or Google account, miss the names step. Still, nobody will fill up the full personal info instead of you.
The most vital thing is the photo of your profile. Upload it at once, as women usually ignore blank profiles. Having signed up, check out the most essential thing you came there for. The ladies. Actually, most of the websites offer looking through profiles before registration. Use it then! Before plunging into the women's world and pressing "Send a Message" button, go ahead and work on your profile properly.
Profile Tips
Pick a good photo
Profile photo must be of high-quality and right size. Be careful with people on it. It's better for you to be alone on the photo, without any women! Leave female users no room for a guess you're an easy-rider. Alcohol may frighten a decent woman away. Remember! Still the proof of online dating is in the profile info. Pay most of attention to your description. Your own words say a lot to women.
Feel free to tell what you love
On the one hand, you share your inner world with strangers. On the other, common interests and honest reasons will make you more open in women's eyes, a person who can and does love. What is more, if you like several things, have several hobbies, talk about each of the passions. It is so boring speaking only about a job or the family you had years ago.
Be honest
If you have kids, put it down; if you have grandkids, let everyone know; if you have a very strange hobby, write it there as well. Any hidden info is always revealed sooner or later. Being honest is what woman admire more than some skeleton in a closet. Each of us has one. Still, there is no need being too verbose about your exes.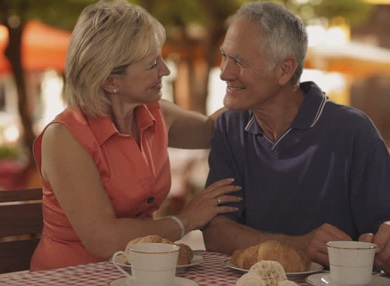 Make lists
If you are bad at writing, try to express your thoughts in enumeration. List your hobbies, daily routine, interesting facts. Put in in writing the way it pops up in your head. Sometimes it is too difficult to make full sentences at once. First, you can make a table for yourself with your pros and cons. Find out what to share with and what is better to be revealed much later.
Try to predict
Think about the expectations of your future reader when s/he enters your profile. Try to satisfy senior people dating, be versatile and remain yourself at the same time. Make sure your page including profile photo reflects the real you! Only then it will work for 100%.
Senior Dating Profile Examples
It is better to see once on your own, than be told about for a thousand times. Here you have good senior dating profile examples that will help you reach your goal in senior online dating. There is no need to copy paste the sentences. Just analyze the style, the given info and create your own profile.
John Smith, 53
I'm not young, still I love going out, driving my car, working out with Beatles in my ears. You don't have to like the things I'm into but it'd be cool if you were up for a morning jogging and a high-quality music. My hobbies include tinkering with music and weightlifting for now. Apart from physical exercises, I work as a lecturer at the nearest university. Now I split my time between teaching and working in a law firm. Great at time-management, ready for serious relationships. Come and say hi.
Bill Montgomery, 45
Single dad. Perfect cook. Funny and serious at the same time. I enjoy both working and free time. Books and sport make me feel alive. Love weekend getaways to farms or cozy restaurants with healthy food. Some of the best times are related to park picnics and family laughing. I believe that's who I'm looking for. Someone who will be laughing next to me and my son.
Jack O'Neil, 50
I'm an indoor guy, a family man who is a total bookworm and romantic. I try to spend most of the time with the closest people and my daughter. Science is my passion including cracking jokes. After work you will find me at a coffee shop with a book or downtown in a local with a bunch of friends and a beer. Once a month I like to leave the city and go to village. If you'd like to spend some time and build serious relationships with me, here I am.
Unique and Appealing Dating Profile Examples for Women
This article has some fantastic online dating profile examples for women which can help them attract many people on the Internet. Read on to know more.
This article has some fantastic online dating profile examples for women which can help them attract many people on the Internet. Read on to know more.
These days, it has been observed that the popularity of online dating among youngsters is rising at a great pace. There are many people who have found their life partners through online dating. That is why the number of people associated with dating sites has increased considerably. For dating online, both men and women need to have a good knowledge about how to write a dating profile. This profile will help people know what kind of person you are and what are your interests and expectations.
How to Create a Dating Profile
The most important of all tips is that the profile must be short and concise. Profiles that are too long will not create a good impression. You can use casual language in your profile and make it sound friendly. In your profile, you will be introducing yourself in short by giving your name, education details, your personality, hobbies and special interests.
Would you like to write for us? Well, we're looking for good writers who want to spread the word. Get in touch with us and we'll talk.
Since you have to write a short profile of yourself, use every word quite carefully. The information which you will be furnishing on your profile should be true. You should understand that the language you use will have an effect on the kind of people you attract. You can also upload your photograph. Generally, it is advisable to sign up on reputed dating websites which are known to offer quality services and protect your identity. Here are some examples that will help you.
Example 1
Hi everyone, I am an intelligent and beautiful girl looking for a responsible and emotional guy. I wish to be associated with someone who will understand me better. I want the guy to be a well-educated one, who has a love for art. I would prefer an open-minded guy. Thank you!
Example 2
I am an outgoing girl and am a good blend of traditional and modern values. I love singing, dancing, music and go for long drives frequently. I believe in the concept of love and marriage and expect my guy to believe in the same. I am looking for a handsome, ambitious and courageous guy who keeps his commitments. Goodbye!
Example 3
Hi all, I am a firm believer in God and have an optimistic attitude. I have completed my studies in the subject of psychology which helps me understand nature of people. I am also fond of painting, sketching, collecting rare rocks and public speaking. I want a caring, loving and honest guy who is not commitment-phobic.
As mentioned above, you should choose a reputed website for online dating. You should not give out complete information about yourself on such dating websites. Online dating should be continued with a person you find good enough. You should avoid people who use bad language while communicating.
The examples and tips mentioned above will surely help you if you are trying to create your own profile on a website for online dating. So, have fun and live your life to the fullest!