It may seem a little silly, but at least you won't be one of the twenty "hey" messages in their inbox. You'll show that you have at least a little bit of creativity.
7 Online Dating Message Tips That Will Get a Reply
Our Online Dating Message Tips To Get (and Keep) the Conversation Going
So you've set up the perfect online dating profile with your best online profile pic. Now how do you start using this profile to start messaging people so you can meet them? It's going to be awfully hard to meet them if you never communicate with them. While it's true that there are plenty of fish in the sea ..you're never going to meet one unless you hook them with your fabulous online dating messaging skills. We're here to suggest 7 messaging strategies and tips to take it to the next level so you can get the very most out of your online dating experience.
The first step is to get out there and start contacting people that you think you may be interested in. Make that first contact. But what good is sending a message if you can't even get an initial response? You could send message after message trying to start up that first conversation with people you're interested in. But, if you're not getting any responses, there may be something wrong with your strategy.
Afterall if the message you send never gets a response, what's the point. If you want a reply, read on. We're sharing 7 online dating message tips that will actually get you somewhere. All of the major dating sites like eHarmony and Match.com have done countless studies on what seems to drive the most responses on their individual platforms. We've distilled these down and added a few of our own to make it easy for you to get the ball rolling with whoever catches your eye.
7 Online Dating Message Tips:
1. Get Going With An Unusual Greeting in Your First Message
Start strong with your salutation.
You'll want your first impression to do just that—make an impression. So, use an unusual greeting. If someone is getting dozens of messages a day, you need to find a way to stand out from the others. It's too easy to pass by you if you say the exact same thing that twenty other people say in their first message.
Statistics show that the 3 most popular ways to greet someone in an online dating message were actually bad beginnings.
These top 3 intros to avoid include "hi," "hey," and "hello." "Hi" is the most common first message, used by about 23% of men. So, if you think you're standing out, you're actually standing in a group of probably ten or so people.
Sorry if these have been your go-to's, but it's time to switch things up. These may be fine in real life where the person can see you and read your body language, but over an online message, that's not much to start a conversation on.
Instead, opt for options such as the next three most popular greetings, which perform better with response ratings.
These include "how's it going," "what's up," and even "yo." All were shown to get more replies than the more standard "hellos."
When you start with a question, like "how's it going," you give the recipient a chance to send a reply with a little more substance. They may tell you about their day, their work, their weekend plans, etc. Then you can respond to those details and, boom, you've started a conversation.
Overall, it's better to use no traditional salutation at all than one of the top 3 introductions listed initially.
No traditional greeting at least earns the reply rate of 27%.
Overall, more informal standard greetings did very well. So rather than a simple "hey," or "hi," go for a "howdy," which received almost a 45% response rating!
It may seem a little silly, but at least you won't be one of the twenty "hey" messages in their inbox. You'll show that you have at least a little bit of creativity.
2. Start Your First Message with A Question (One That Won't Get You Stuck)
Out of all the online dating message tips, this one is simple. Lead with a question to get your online dating conversation started.
If you're still not able to start conversations with the greetings mentioned above, maybe try something a little bit more personalized and to the point.
Browse through the profile of the person that you want to contact and see if there is anything that jumps out at you. Then, make that your conversation opener.
First, find common ground with your girl or guy. For example, maybe you both like hiking.
Then, begin a conversation about it by asking a question. With our example, you could ask them "Where do you like to hike around here?" or "What's the best hiking trail you've ever been on?" Immediately, you'll show the recipient that you're interested in their opinion and that you share a common interest with them. This automatically establishes some foundation of compatibility in their mind.
People normally like talking about themselves, so opening with a question about him or her to get the ball rolling is a good way to improve your response rate. If you jump in by talking about yourself or your own likes, you may unintentionally come across as self-absorbed. Rather than ask about them, you'd rather talk to them about yourself.
About 14% of men start the conversation by talking about themselves. The three most common topics are their personality, career, and interests. These are definitely important topics to cover, but maybe start the conversation by asking about them and wait for your information to come up organically.
On a side note, if you ask about them but they never turn the question around to ask about you, that's a good sign that they aren't particularly interested. Even if they are interested, that's a relationship red flag.
The goal is to start a conversation, not ask a one-sided or super general question such as, "what's up?" This may still leave you hanging.
While "How are you?" or "How's your weekend?" are indeed both questions, these don't actually start a substantial conversation. Within a couple of messages, the conversation may peter out.
More specific questions are the gas that keeps a convo going, so think of something more interesting or specific to ask than a "what's up?"
3. Don't Compromise The Convo With Physical Comments & Compliments
Data shows that avoiding physical compliments will benefit you in the end.
While this advice holds true for both sexes, it is mostly directed at men, considering they are more likely to mention looks in the first contact. In fact, 31% of men complement women's appearances. Of those, 51% sent a general message like "you're hot" and only 22% of them sent something specific like complimenting their eyes or their smile.
It might sound strange, but no one wants to hear these physical compliments from someone that they don't know. Data shows words like "sexy," "beautiful," "hot," and "cutie," do not receive many responses. It can come across as creepy.
Also, if the person that you are messaging is looking for a long-term relationship, a message about their looks may send the signal that you're just looking for something casual and physical. Because you may not be sure what this person is looking for in a partner, it's better to save these kinds of compliments until you've established some sort of foundation for the relationship.
Although, as we all know, people normally enjoy compliments, they're not as big on pick-up lines. This especially holds true in situations when you have not met in person. Pick-up lines are usually seen as cheesy and impersonal. The same pick-up line could be used on person after person.
If you aren't taking the time to learn something about the person that you are messaging, they will be able to tell.
So, instead of messaging someone that they are "gorgeous," mention the words "awesome," "fascinating," or "cool," if you want to give a compliment. These words show much higher response rates.
Tell them that an attribute on their profile is interesting to you. To go with our earlier example, maybe the recipient has been hiking somewhere cool, like the Rocky Mountains. You could say, "It's awesome that you've hiked in the Rocky Mountains. I've always wanted to go there."
This will give them an opportunity to talk about their experience. It will also show them that you're interested in getting to know who they are as a person instead of just being interested in their appearance.
4. Specifics = Success
If you're hopelessly messaging and not really looking for a response (which likely isn't you if you're reading this post), then go ahead and continue holding vague and general conversations.
But if you want to hear back, bring up specifics.
Specific interests and precise reference words for those—such as "zombie," "band," "tattoo," "literature," to name a few popular ones—show to be successful.
These keywords are a little bit random and all of them will not work on every person. The main idea behind the success of these keywords is that you're sharing more information. Instead of just saying "I like to watch TV," maybe you can say "I love zombie shows."
These kinds of messages are especially helpful if you notice a common interest in the other person's profile. Maybe they show an interest in a specific band or video game that you like.
Bring this up in the first message, but make sure that you're not just focusing on yourself. For example, you could say, "I saw on your profile that you're a big fan of The Walking Dead. I love zombie shows! Do you watch Fear of the Walking Dead too?"
This establishes common ground and shows the recipient that you want to hear more about them.
The bottom line is: Leave the basics behind.
Research shows that most "niche" words have a positive effect on messaging.
Try talking about particular things that interest you or details that you might have in common with your message receiver.
5. "Don't" Do "Dis"
You can consider all of the online dating message tips in the world, but if you aren't literate when you put them into practice, it won't do you much good. You need to be able to write well. How you say something is just as important as what you're saying.
What do netspeak, bad grammar, and bad spelling say about you? Well, it's not good, as these are all huge turn-offs and tend to make a terrible first impression.
Having poor language skills is a strong deal-breaker.
"Ur," "u," "wat," and "wont" likely won't get you any replies. These messages can look like scams or make you appear unintelligent. Both of which the recipient of your message probably is not interested in.
Instead, put your elementary education into play by using correctly spelled, fully written out words, with apostrophes where appropriate.
Correctly written but otherwise everyday words such as "don't" and "won't" (notice they include the appropriate apostrophe) have nicely above average response rates of 36% and 37%.
Not using proper grammar and spelling can also tell the person that you're messaging that you're lazy. They may think that you don't really care about making a good first impression, which can cause them to believe that you don't really care about being with them either.
There are exceptions to every rule, however.
In this case, the "no netspeak" rule isn't set in stone since expressions of amusement are in fact accepted.
Go ahead and use "haha" and "lol" as you please, because both turned out in the sender's favor with 45% and 41% reply rates.
Although less popular than "haha" and "lol," another success was "hehe," which received a 33% chance of response.
There really isn't a lot of other ways to express that you think something is funny is a message. "Haha"s and "lol"s will convey that you are friendly and easy-going. If you never use those in your messages, you may come across as very serious and maybe even upset or rude.
The specific rules regarding netspeak are fluid. Play around with it a little bit. If you notice that you aren't getting many replies, try writing them in a more formal or more polished way.
6. Keep It Short & Simple
Your first message should be sweetly simple and stay short. The average message is about 20 words. In my opinion, this is still too long. Try to keep it short, but definitely keep it under twenty.
Express your interest in their profile, and add in a question or two about things that you share in common.
A long message with many lines or paragraphs is too much and can overwhelm and turn the receiver (if they even finish reading it all).
The more you over-write, the more likely you are to come on too strong. The person receiving this message does not know you, and you don't really know them. Sending a long message at first contact is odd. That pretty much means that you're either assuming things about them or you're only talking about yourself. Both of those are unattractive.
Since the goal of your first message is to continue the convo and get to know each other, leave the receiver wanting more (as opposed to already knowing too much)!
Don't be an over-sharer. Wait for the appropriate time to give information about yourself. Make sure that the person you're messaging is interested in you before you go on and on about yourself.
Also, maintain a message that is simple to start. What do you think of these online dating message tips so far?
While some people make the mistake of leading with a long list of questions on a range of topics, it's best to just pick one detail you think is cool or something you're curious about and stick with it to start.
The person receiving the message doesn't want to feel like they're filling out a questionnaire or taking a test. If you ask a lot of questions, you won't really be able to fully talk about any of the answers. If you ask about just one thing at a time, you show that you really care about the answers and it gives you an opportunity to build a conversation around it.
7. Don't Let Your Message Ratio Get Out Of Whack
In general, aim to maintain a 1:1 message ratio.
Multiple messages will overwhelm the receiver.
Unless you want to be classified as a crazy person or annoyingly needy, keep your messages to this plain ratio. You don't want to be known as a "double texter."
Messaging someone more than once without getting a reply is the quickest turn-off you can try. There are screenshots after screenshots online of conversations where one person keeps messaging without ever getting a response. It's completely against messaging etiquette.
So then what do you do once you've messaged someone?
It's simple—you wait.
Either has the patience or set your sights on something new, such as the thousands of other single people who could reciprocate interest.
Whether you realize it or not, repeat messages send even another message on top of what you've explicitly typed—"I am a needy creep with boundary issues." If you send message after message, it can come across like you want to know what that person is doing every second of the day. That can be really overwhelming if you don't actually have a relationship with the person sending the messages.
So, resist the urge! Do not send multiple messages.
In conclusion
All of these rules are just tips to help you get the conversation going. Some may work for you and some may not. Sometimes, no matter what you do, the recipient just isn't interested in some reason. So, test out some different techniques and remember that sometimes you just have to move on to another person who may be more interested.
What online dating message tips do you have for us? Let us know in the comments how you make online dating work for you and/or which approaches you've tried have left you without a reply!
About the Author:
Claire Bahn has over 15 years of working as a personal branding expert helping clients build authority and influence through their online profiles and social media accounts.
Her background includes branding, public relations, Social Media and marketing, as well as, entrepreneurship. She has a passion to help executives, entrepreneurs and influencers strategize and create their best personal brand.
She is currently the CEO and Co-founder of Online Profile Pros and Stratus Branding. Ms. Bahn recognizes that first impressions are made online and the fastest way to achieving your goals is by taking command of your personal brand through your online profiles and social media. She started Online Profile Pros and Stratus Branding to help individuals create, maintain and protect their personal brands so that they achieve the authority, influence and trust the need to succeed at online dating or their job search.
She's been featured in numerous publications and news outlets including Forbes and Entrepreneur magazines.
Ms. Bahn is a former model and actress, appearing in national ad campaigns for major retailers. An avid fashion/lifestyle blogger she's a recognized influencer. Ms. Bahn holds a BA from the University of Texas at Austin and currently lives in the Hollywood Hills in Los Angeles, CA with her 2 red miniature pinchers, Beau and Trixie.
11 Online Dating First Message Examples That Get Responses
Tired of not getting responses to the messages you send on online dating sites and apps?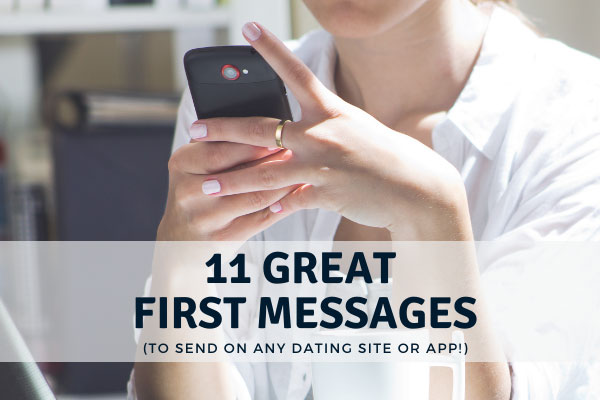 Whether it's Match.com, OkCupid, POF, Tinder, or Hinge, sending that first message to a girl you really like and getting no response is one of the worst things about online dating.
Especially when it happens over and over.
That's a big reason why many online daters give up entirely within just a few months.
But don't throw in the towel just yet – we've got 11 online dating first message examples that work like magic to get responses, and you can use them today!
Exclusive Bonus: Download our 5 favorite conversation starters to get immediate response from attractive women.
Not only will you get proven-to-work examples you can use right now, you'll also get the online dating message tips you need to come up with your own unique conversation starters – and the best times to send them.
Just follow the expert advice in this short article and watch your inbox fill up with women who are excited to meet you in person!
First Message Strategy #1: Go For Laughs
Funny online dating messages get responses because women naturally find guys with a sense of humor attractive. It's true – scientists have proven it.
But the key to having a successful first message, of course, is actually being funny .
On Tinder, you can pair an attention-grabbing GIF with a humorous message…
Message Example #1: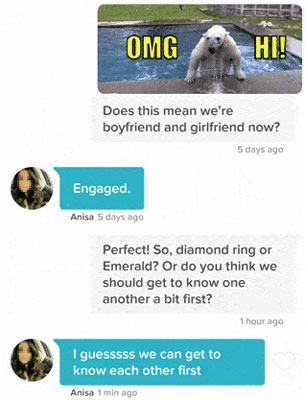 On a dating site like Match.com or POF, you could make a joke about the shared experience of scrolling through profile after profile…
Message Example #2:
Finding common ground is a pro move, because if you can make her think the two of you are similar she's more likely to respond.
Women are simply more comfortable around people who remind them of themselves.
Which brings us to our next examples of opening lines…
First Message Strategy #2: Connect On Common Ground
Travel makes an awesome subject for a first message because it's something most women enjoy doing, or at least enjoy dreaming about.
Message Example #3: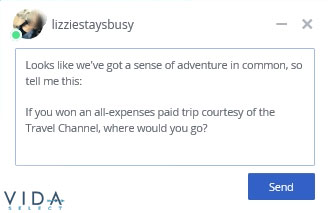 And who doesn't like to at least think they have a great sense of adventure? It's a topic you'll find mentioned in just about every person's profile .
Many online dating sites have keyword searches, so you can filter for women who also enjoy a certain hobby.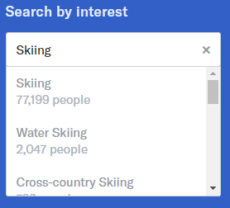 So if you're into skiing, you can send a "stock" message about a certain topic to any interesting women who mention it in their profiles.
Message Example #4: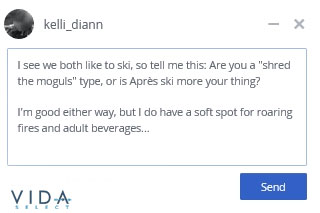 On a dating app like Tinder or Bumble, you can take a quick glance at her photos and bio to see if any common interests jump out.
For instance if you find you both love dogs, this would be a good first message for online dating …
Message Example #5:
You'll save a ton of time once you have a "go-to" copy and paste message for any hobby that you'd like to share with your matches. (Skeptical about the effectiveness of copy & paste? Read this article.)
First Message Strategy #3: Inspire A Craving
Message Example #6:
(Note: A long message like this example is a better fit for dating sites like Match, OkCupid or POF. You're going to want to keep your messages quite a bit shorter on apps like Tinder and Bumble.)
Certain words are attention-grabbing because they sound delicious. Chocolate, cheesecake, ala mode… who wouldn't want to keep reading?
Notice how it starts off with a light compliment.
Complimenting her will often give you points, but only if you focus on intangible qualities like intelligence or her accomplishments.
Don't make the rookie mistake of praising her physical appearance, especially when you're trying to start a conversation with a girl online for the first time.
Tons of guys do it, and she gets tons of messages with some variation of "you're hot". Paying her a more meaningful compliment is a breath of fresh air for her.
Mentioning something yummy-sounding works just as well on dating apps. In fact, dating app Hinge discovered girls are 40% more likely to reply to messages about food.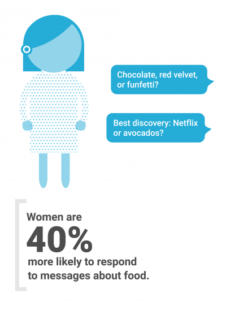 Here's a short, delicious sounding message that's perfect for a dating app…
Message Example #7:
First Message Strategy #4: Get Personal
Message Example #8:
It's basic human nature to love talking about yourself.
In fact, it literally stimulates your brain and makes you feel good.
Ask her an open-ended question that gets her to share something about herself, and she's instantly in her Happy Place. And the better she feels about talking to you, the more likely she is to share her number.
The example above is more suited for an online dating site where longer messages are the norm, but you can get her talking about herself on a dating app with a short message like this…
Message Example #9:
First Message Strategy #5: Show Off Your Creative Side
Message Example #10:
Most of your competition is sending her lame first messages like "Hey, how was your weekend?" and "Hi, I'm John."
That's great news for you, because it gives you the opportunity to shine by asking her an interesting, funny or creative question like this…
Message Example #11:
So What Do All These First Messages Have In Common?
They all accomplish 3 things:
They instantly pique her curiosity. If she doesn't even want to keep reading, why would she bother responding, much less want to meet you in person ?
They set you apart from the crowd. Remember, if she's getting tons of messages from guys just like you. You've got to out-message them every time.
They ask her a question. You need to make it as easy as possible for her to respond, and controlling the conversation is a simple way to do it.
Those three elements are crucial if you want to get a response to your online dating opener.
Miss one of them, and she's moving on to the next person.
The Best Time To Send Your First Message
To increase your odds of getting a response to your message, send them at a time it's likely to be convenient for her to answer.
Weekday evenings are generally the best time to send an online dating icebreaker. Many women unwind from a long day at work by firing up a dating app while catching up on Netflix.
According to Nielsen, activity on both OkCupid and Tinder peaks at 9 pm, and usage starts to rapidly decline after 10 pm. On Bumble, the real action starts a little earlier, with activity peaking at 6 pm.
And if you happen to find yourself stuck inside due to inclement weather like a blizzard, hurricane or rainstorm, put these first message examples to good use.
NBC News did a little investigating, and found that bad weather goes hand in hand with increased activity on dating sites and apps.
In many cases, the increase was pretty dramatic. During winter storm Juno, activity on Hinge picked up by a whopping 47%, which led to a 56% spike in the number of phone numbers exchanged, and an incredible 96% increase in 2-way message exchanges.
On OkCupid, a little rain translates to a 10% increase in activity on the site. On Match, activity typically increases around 33% during snowstorms, and big storms go hand in hand with a 20-40% increase in Bumble activity.
Throw a pandemic into the mix, and there's never been a better time to download a dating app & start trying to meet someone special online.
Instant Bonus: Steal our 14 all-time BEST Tinder openers so ALL your matches instantly feel an uncontrollable urge to respond to you .
No Response To Your First Message? Here's What To Do Next!
Of course, there's no copy and paste message that's guaranteed to start a conversation every time you send it.
There are a ton of variables involved, like your photos and your online dating profile. If those aren't top notch, our Ultimate Guide To Online Dating has all the tools and tips you need to bring them up to snuff.
Other variables you can't control, like what she's doing when she's reading your message.
If she's sneaking a peek at her Match messages in between meetings, she may not have a chance to respond and forget to come back to it later.
So if f you don't get a response, give her a second chance.
Try a light-hearted follow up message like this one…
Second Message Example: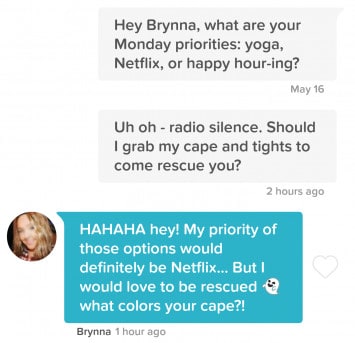 But if she still doesn't bite, move on.
The more messages you send, the more desperate you look. Besides, there's plenty more interesting, attractive women out there so focus your efforts on them.
Why Savvy Guys Use Copy & Paste Messages
Now let's talk about the elephant in the room: copy & paste messages.
A few online dating "experts" will tell you they don't work. Online daters are too smart to fall for them. They're a huge turn off.
Blah blah blah. Those guys clearly haven't done their homework.
Here's the truth in a nutshell.
Statistically speaking, you're looking at an uphill battle.
The average guy has to crank out 114 messages in order to be 99% sure of getting one reply – and spend around 6.7 hours a week doing it.
Given that fact, why would you spend tons of time scanning each and every woman's profile, then writing a message customized just for her?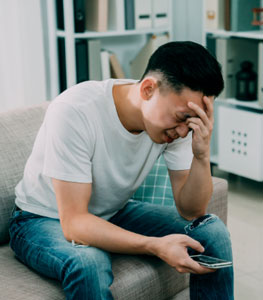 That's crazy – you don't have that kind of time, especially when it's a numbers game . There's a much better way to beat those odds, and boost your response rate at the same time.
Here at VIDA, we've been using the copy and paste approach since 2009.
Not only do copy and paste messages work, but we get incredible results for our clients with them. Our in-house data doesn't lie.
Other industry experts recognize the wisdom of the copy and paste method as well.
OkCupid's Christian Rudder said using template messages not only saves you time in the short term, but they're a more effective long-term strategy as well.
And even if a woman calls you out on sending a template message, so what?
You've gotten a response that you can turn into a conversation. And many intelligent daters recognize the wisdom of using them, like this woman who weighed in on a Quora forum discussion:

When your first message is interesting and creative, the odds are good she's going to reply to it.
Why? Because when you ask her a question that's fun to think about and respond to, you've sparked an emotional connection.
That's the reason you're not getting good results (if any) with first messages like "Hey" and "Hi there".
Where's the fun in writing a response to that?
And even worse, you've put the burden of continuing the conversation on her, so coming up with a response is work for her.
The hotter she is, the more burdened with messages she gets, so she'll only respond to the best messages in her inbox.
Nothing kills your online dating game quicker than being dull, assuming she's on a dating app just to hook up, or sounding just like every other guy who's messaged her that day.
Meet More High-Quality Women – Fast!
We've shared 11 first message examples that work brilliantly, but that's only the beginning. You'll be getting a ton of responses, which means you've got to keep the online dating conversation going and ask her out.
You have to keep her attention every step of the way, and build attraction with every message. Yup – there's a reason so many guys complain that modern dating is exhausting.
You can skip all that stress, and go straight to the dates.
With VIDA, it's really that easy. Our online dating experts handle your profile, your photo, and all that tedious back-and-forth messaging. All you do is show up for the dates! Click here to find out more.
About VIDA Select
VIDA Select takes all the frustration, hard work and hassle out of modern dating! From a dedicated personal matchmaker to a crew of professional writers, everything will be handled for you. Wouldn't it be nice to finally stop swiping and start dating higher quality matches so you can meet someone special? Thousands of singles have trusted VIDA Select with this incredibly important mission, and we're ready to make you our next success story. To see if you qualify, answer a few quick questions now.
What to Know About Online Dating
5 Outrageous Online Dating Myths, Debunked
The AskMen editorial team thoroughly researches & reviews the best gear, services and staples for life. AskMen may get paid if you click a link in this article and buy a product or service.
If you've been living under a rock for the past few years, you might have missed out on the all-consuming rise of online dating. Put simply, the phrase "online dating" is almost redundant at this point — online is how we date now.
For those who have yet to experience this technology-driven world (or for those who stuck a toe in several years ago and are just getting back in now), the current state of things might be a little confusing.
Enter this handy article to help debunk some common online dating myths. Hopefully, it'll help steer you to success and happiness on the dating site or app of your choosing.
1. It's Cool Now
Let's get the obvious one out of the way first. Depending on how old you are, you might be one of those people who still thinks online dating is just for the dregs of the dating world, is dorky, or believes meeting someone online is embarrassing.
Well, that hasn't been the case for a while now. As our lives have gotten more and more digitized, so has the art of dating. The concept of meeting your special someone in real life is starting to seem more and more far-fetched.
Online dating isn't just convenient, it offers you the ability to interact with far more people than you'd ever be able to in real life. Just as you've decided to meet a total stranger, they are also there for the same dating purposes and flirting with them won't come across as creepy as it would if you tried it at work or in the grocery store checkout line.
2. Yes, There Are Scams
You might've been scared off by online dating due to the prevalence of scams out there. It's true that fake sites, fake profiles, bait-y messages, and people pretending to be into you when they're really just into your money are all things that exist out there.
However, they only exist precisely because the overwhelming majority of people involved in online dating sites are real. The scammers go where the people are, not vice-versa. The presence of some scams is cause for concern. While i you should still read up on how to protect yourself against being duped, it's also an indication of the health and viability of online dating in general, not the other way around.
3. You Don't Need to Pay (But You Should Consider It)
A significant chunk of the online dating market, whether site-first or app-first versions, is and remains free of charge. For the paid options, there are often free entry-level tiers that enable you to sign up and peek around to get a feel for the experience before deciding whether to part with your hard-earned cash.
You can certainly have a lot of fun (and go on dates!) without spending a single dime on the app or site you're on, but that doesn't mean you shouldn't Lots of online dating options offer paying members better experiences, including goodies like access to more profiles, the ability to send more messages, and the ability to boost your profile so you're seen by more potential partners.
If you're serious about making this work for you, and you don't find a flood of messages pouring into your inbox right from the get-go, it might not be a bad idea to pay for a better experience if it's within the constraints of your budget. After all, you probably wouldn't go for a free haircut or a dirt-cheap suit, so why skimp on something as important as love?
4. It's Not Just for Hookups
With all the talk surrounding Tinder and Grindr these days, it's easy to get the impression that the average dating app is just full of horny millennials who only want a one-night stand.
While there is at least a modicum of truth to that perception, even the most hookup-oriented of hookup apps tend to have a good chunk of people who'd rather take things slow with a few dates before getting naked and sweaty with you.
It's just a question of broadcasting what you're into and looking for the people who are doing the same. Don't waste your swipes on people whose profiles communicate (implicitly or explicit) that they're non-stop partiers. Instead, look for people whose bios indicate that their personalities match up with yours.
5. It's Not Just for Relationships
Conversely, if you are looking for no-strings attached sex or more something casual, there's good news for you.
As the modern conception of dating can be very fluid, some people you come across on apps like Tinder, Bumble, Grindr, or sex-focused sites such as FriendFinder-X, AdultFriendFinder and XMatch, aren't in it specifically for someone they can bring home to their parents.
That means that mythical concept of hookups is actually possible, assuming you're someone who comes across more like a potential sex partner than a potential serial killer. All you need to do is be upfront about what you're looking for. Don't lead someone into thinking you're boyfriend material just so you can get in their pants.
6. Which Site You Sign Up for Matters
A lot of single guys these days probably say to themselves, "I'll download Tinder because that's the most popular dating app," only to find themselves confused when they have an underwhelming experience.
There's no harm in signing up for the most popular app, but if that's all you're doing, you might be hurting your chances when playing the field. If you're the type of guy whose bio makes you seem like more of a catch than your photos, profile picture-centric Tinder might not be your best bet.
Similarly, if you're looking to get engaged, the average Tinder match you get will balk at your seriousness, whereas someone on a site like Match or Elite Singles will probably be right there with you in settle-down-and-buy-a-house territory.
Not all dating sites and apps work the same way for the same people. That's exactly why knowing which sites will best work for your needs puts you a step ahead of the competition.
AskMen's Top Picks:
Match
When it comes to online dating, it's hard to beat Match. For starters, the site's been around for more than two decades. Far from being some dusty online dating museum, however, it's kept pace with all the current offerings while still making use of the wealth of dating knowledge and wisdom they've accrued over the years.
Zoosk
Zoosk isn't as famous as Match, but don't let the lack of brand-name recognition fool you. It's the highest rated dating site on AskMen, offering a smooth and simple experience replete with cool functionalities on both mobile and desktop, as well as a bustling collection of singles for you to meet and talk to.
Elite Singles
If you're tired of the Tinder swiping approach, it might be time to get serious. The word "elite" tends to conjure up the image of a small yet rarefied group, and in this case, Elite Singles is no exception. It's a site designed for high-achieving, ambitious, and successful singles to meet those just like them, so if that describes you, well, get clicking!
FriendFinder-X
If you're looking for something a bit more on the raunchy side of things, you can't go wrong with FriendFinder-X. It's one of the best options for those looking to meet people with similar sexual appetites first and foremost rather than a long-term partner. You can also have digital-only sex if you're not feeling like actually meeting up.
You Might Also Dig:
AskMen may get paid if you click a link in this article and buy a product or service. To find out more, please read our complete terms of use.
14 Funny Online Dating Messages (First, Second, Third & Beyond)
On a dating site, a generic message is the kiss of death. You say "Hey, how are you?" and what I hear is "Please feel free to delete this message. I don't care enough to try." Impersonal greetings are just lazy, and I don't have time to respond to hundreds of identical "sups" from people who may or may not be interested in me personally.
Maybe saying hi at a party works just fine, but online daters aren't so easily wooed. According to OkCupid, "Saying 'Hey' in a first message is almost equivalent to saying nothing — this greeting has an 84% chance of being completely ignored."
That first exchange sets the tone for the rest of the relationship, so you should go beyond one-word openers and say something to give your date a laugh. A solid joke can help you get your conversation off on the right foot — or at least up your odds of getting a response. You don't have to be a comedian; just be original. We've collected 14 examples of funny online dating messages that tickle the funny bone and make a good impression.
1. Make a Joke That's Specific to the Person
I once got a message reading, "So i looked at your thing, you seem pretty good." Which didn't exactly sweep me off my feet. I mean, I am pretty good, but you could send that message to pretty much anyone. And I'm betting he did. Getting personal and showing you've actually read someone's profile is a much more compelling way to elicit a response.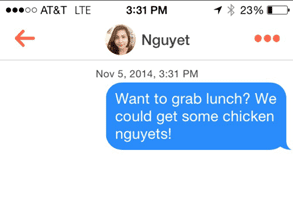 Note: Making a personalized joke is funny. Poking fun at someone's name is insulting.
Tickld has an example that only works on someone named Kassandra: "If you remove the D from your name, it's an anagram for the word Arkansas," a playful online dater wrote. Kassandra answered that she'd never heard that one before. He replied, "So I guess the question at this point is, do you want the D?" Which just goes to show that sometimes dick jokes can be done well if you're clever enough.
An original, person-specific joke makes you stand out among vague come-ons. I know what you're thinking — yes, this takes a bit more time, thought, and effort. But it pays to show you're not simply copy and pasting a message to everyone online. Girls like that.
2. Use a Clever Opener to Turn the Tables on a Date
OnlineDatingAdvice came up with some hilarious and unique messages to catch someone's attention — including one claiming the person is too attractive for the dating site. "I deeply regret that it is my unfortunate duty to bring it to your attention that you are above and beyond our maximum standards for looks," the example message reads.
"Your account will be CLOSED unless you reply to this message with your name, phone number, your favorite flower, how many Cheetos you can fit in your mouth at once (just curious), and if you prefer Chinese or Italian cuisine." — A funny first message from OnlineDatingAdvice
The messenger playfully asked for a phone number, implied plans for a date, and showed creativity with a unique format for a side-splitting message.
"This is very serious business," the online dater warned in the message. "I would advise you not to take my message lightly or you might anger my boss Poseidon, lord of the seas."
3. Start the Convo With a GIF
A GIF is an easy and amusing way to start a conversation on a dating app. It doesn't take a razor sharp wit, but it still shows off your creativity. According to Buzzfeed, sending a GIF on Tinder increases your likelihood of getting a response by 30%. That's a strong incentive to start adding GIFs to your dating repertoire.
GIFs are funny and flirtatious. Whether it's Jimmy Fallon saying "Haaaay" or Joey Tribbiani saying "How you doin'?" a good GIF can get the ball rolling and make your date laugh.
4. Flatter & Amuse Using Humorous Compliments
An ideal first message references something in the dating profile and pays a specific compliment in a lighthearted (not creepy) way.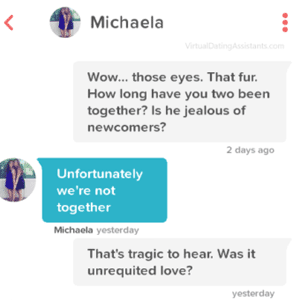 Many online daters pay compliments to personal appearance, so you can set yourself apart by complimenting a pet or a hobby.
The Virtual Dating Assistants (ViDA) gives a great example of the right way to give praise: "Wow… those eyes. That fur. How long have you two been together? Is he jealous of newcomers?"
In a funny first message, the online dater shows interest in Michaela's pictures, pays a compliment to her dog, asks a solid question, and makes a flirtatious suggestion. All these elements combined create a memorable and appealing introduction.
The tone in this conversation is playful, which is what you want in those initial messages. You're establishing a rapport. A little banter can endear someone to you and lead to a fruitful relationship based on good laughs.
5. Bait a Date With a Good Pun
I know a lot of people groan at the mere mention of a pun, but hear me out. Puns make good icebreakers because they're witty and just a little bit silly. Sure, making a pun is on the cheesy side, but so is pizza. And pizza is delicious.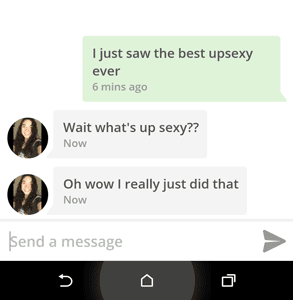 A clever quip can win someone over online.
Zoosk suggests something simple like: "What did the fish say when he swam into a wall? DAM!"
I personally enjoyed this gem of an opener courtesy of CollegeHumor: "I just saw the best upsexy." The other person can't help but reply, "What's upsexy?" And you win the conversation. You're welcome.
Is that joke immature? Yes. But it's also hilarious.
If you ask me, a little wordplay is just good foreplay. Check out CollegeHumor's Tinder puns for more clever quips to send first messages where the pun is definitely intended.
6. Harry Potter Pick-Up Lines Work Like a Charm
In my dating profile, I make it clear that I'm a huge fan of the Harry Potter series, so I've heard a lot of HP-related pick-up lines. And some of them are pretty fantastic. Here are a few good examples:
"Were you hit by Avada Kedavra? Because you're drop-dead gorgeous!"
"Your smile is like Expelliarmus. Simple but disarming."
"Accio response!"
"I know we're not in Professor Flitwick's class, but you still are charming."
You don't need a love potion to make a wannabe witch or wizard fall for you. All you need are some magic words from the wizarding world. You can find more funny one-liners for Potterheads here.
7. Study Up & Don't Be Too Crude
Sometimes there's a fine line between being original and being crass. You don't want to take a joke too far. Remember, you're talking to a complete stranger. Here's an example of a funny online message that goes too far.
After matching on a dating app, Travis wrote the following first message: "Are you the SAT because I'd do you for three hours and 45 minutes with a 10-minute break halfway through for snacks, and then I would stare at you and think 'Wow, I hope I don't ruin this.'"
His desired fling answered, "You ruined it before you sharpened your pencil." Ouch. As a general rule, sexual language and references in a first message are no-nos. You could end up alienating your date before you can send a second message.
8. Think Up Inventive Ways to Get Her Digits
Don't overthink this. Your message doesn't have to be the most wonderfully worded introduction ever. One anonymous conversation on Tickld shows that you don't have to get too fancy to get a girl's attention.
"So I'm writing a book right now," the online dater wrote. When asked what the book was about, he answered, "Well it's a phone book. And it's missing your number." Classic maneuver. The girl actually did respond with her phone number. Sure, she gave him her dad's number as well, but at least it's something.
9. Break the Ice By…Breaking the Law?
Dream3vil, an OkCupid user in Medford, New Jersey, took an original approach to his first message. He claimed he was pulled over by a cop for texting and driving because he was writing a message on the OkCupid app.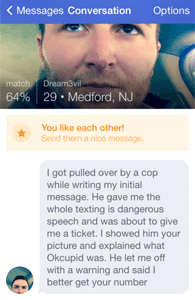 Dream3vil turned a misdemeanor into a come-on in his message.
"I showed him your picture and explained what OkCupid was," the online dater wrote. "He let me off with a warning and said I better get your number."
Clearly, this guy is a smooth talker. He seems fairly proud of his run-in with the cop, and it's bold of him to tell such an incriminating story right off the bat. In a way, it's romantic. And hey, some girls are into bad boys who live on the edge, risking life and limb for their lady loves.
Dream3vil certainly makes an impression in his first message, and he even throws in a directive from a police officer to make it harder to refuse.
I don't know if he won the girl over or not, but he made me laugh with his arresting anecdote.
10. Ask "Would You Rather" Questions
Conversation starters aren't complicated. It just takes a little trial and error to acquire some stand-by icebreakers. Match suggests asking a "Would you rather" question to get a date's attention. The dating site offers examples like, "Would you rather always find a parking space or always find your missing keys?" or "Would you rather be invisible or be immortal?"
You can get as imaginative as you want with it. You could ask, "Would you rather have a puppy-sized elephant or an elephant-size puppy for a pet?" or "Would you rather live in space or under the sea?"
These conversation starters are unique, interesting, and slightly silly so they're ideal for anyone chatting online.
11. Settle Your Pizza Differences Right Away
Your first message should be indicative of your personality. SEO executive Oliver Brett revealed his go-to opener is the person's name followed by an ellipsis. Women with his same sense of humor usually answer back, "Oliver…" and then he asks an important question: "Pineapple on pizza, yay or nay?"
"Yup, I only talk to strangers on the internet about pizza. And it works." — Oliver Brett, SEO expert
Oliver loves putting pineapple on his pizza and joking around. His approach to online dating is playful and helps him quickly find someone who gets him.
12. Play on Stereotypes About Your Job or Major
People say, "You are what you do," because that's what your first impression will inevitably be. Oh, you're an artist? So you're a spacey, poor idealist. Such stereotypes can stop someone from getting to know you on a dating site where superficial judgments are common — but you can also use them to your advantage.
Tommy, a 26-year-old police officer, shows his funny side by writing, "Ever shouted, 'Fuck the police'? Well, here's your chance." As a single cop, he must get a lot of people referencing his job and pre-judging him because of it. With one line, he shows that he doesn't take himself too seriously. He also makes his intentions known, appealing to online daters with a rebellious side and a raunchy sense of humor.
13. Make an Ironic Invitation to Applebee's
Sarcasm isn't easy to achieve online, but if you strike the right tone, you can give your crush a chuckle. In a dating message shared on Tumblr, Jeffrey wrote, "Hey, I have a gift certificate for Applebee's right now." Not a classy beginning but mildly intriguing. "You get two apps and two entrees for 19.95," he continued. "What time can my mom pick you up?"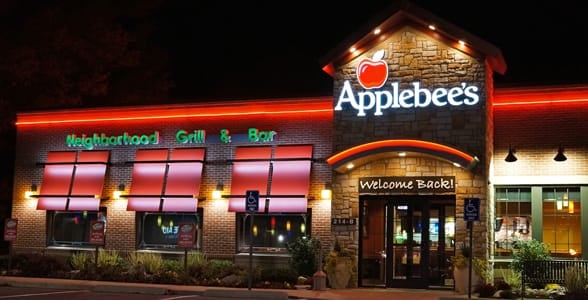 Jeffrey made a tongue-in-cheek invitation to Applebee's to introduce himself to a date.
He's definitely kidding. At least, we hope he's kidding. The whole message gets more and more ridiculous as it goes on, but the awkwardness seems intentional. What I also love about this message is he keeps it clean. It's a wholesome sentiment that leaves you with many questions. I imagine a lot of the responses Jeffrey gets are, "lol, are you serious?"
14. Come Highly Recommended — By a Pillow
Last of all, we have I Hedonist making a self-deprecating joke on OkCupid. "My pillow tells me I'm a good kisser…" he wrote. He's keeping it light, showing some vulnerability, and flirting just a little bit.
It's definitely original, but could be read as desperate, too. I'd add a winky face to soften the imagery and make it clear that it's a joke.
A Funny First Message Gets Your Foot in the Door
When sending a first message on a dating site, you're often better off saying "knock knock" rather than "hello." A funny message stands out to online daters, and it increases your chances of getting a response. Sometimes you can melt the hearts of jaded online daters with a clever quip or a quirky compliment. For instance, my boyfriend told me I had a "smidge of cute on my face" in his first message, and I rolled my eyes, but I also swiped right.
Instead of being yet another generic profile, prove you're someone worth getting to know by putting some puns, anecdotes, or jokes into your messages. If you can keep your date entertained and interested in that initial conversation, you'll be in good shape moving forward.
Writing a funny and successful first message is an art, and we hope you can use our 14 examples of funny online dating messages for inspiration the next time you hit "send." Good luck!
17 Online Dating Conversation Starters That Just Work
Online dating conversation starters always seem like a hot topic for my private clients. This blog gets a fair amount of views. So, I decided to update this blog with a few of the best tactics we use for my private clients. (Shh, don't tell anyone…)
The most effective conversation starter begins with good old-fashioned psychology tailored to the modern reality of online dating. (i.e. you "meet" someone virtually first rather than in person). From my experience, these are excellent conversation starters that get replies on a regular basis. Now, this doesn't mean they always work, but I've seen them do wonders for my clients.
Full disclaimer: I am not a psychologist, a psychoanalyst, or any kind of psycho at all. I'm simply sharing legitimate techniques which prove to work for my private clients.
Online dating conversation starters may seem contrived or disingenuous, but it's all in the way you deliver. Starting a conversation and keeping it going is a big part of the online dating process. To be successful, you need to get comfortable engaging with people you just met in a fun, non-threatening way, giving you an opportunity to get to know them.
Not all of your attempts to connect will be successful, it's a number's game after all. If you don't get a response in a few days, forget it and move on. There are a million reasons why someone might not respond to you; not least of which is they are no longer online dating, but rather, the dating site has left their profile in place to make it look like they have more people on the site than they actually do (See How to Spot Fake Profiles).
Of course, there is also the possibility the person checked out your profile and is just not interested. Who cares! There are lots of other people to meet. You need to keep the right attitude when embarking on your online dating adventure.
My clients already know that online dating works, they just need a little help to make it work perfectly for them. Today, according to a study by toptal.com, 50 million Americans have used, or continue to use, online dating sites. Based on an analysis by the Pew Institute, more than 30% of US adults have tried online dating, and the majority find it very positive. Of all the people using these sites and apps, 84% are looking for relationships. This is why online dating conversation starters are so important. Aside from being introduced through mutual friends, online dating is now the second most popular way to meet someone.
But to avoid ending up being featured in articles about the absolute worst in pick-up lines, you might need a little help coming up with that perfect conversation starter to get things moving in the right direction.
I'm offering you my top 17 online dating conversation starters that are creative, funny, and allow you to get to know someone beyond the superficial level.
You can spend forever crafting the perfect online dating profile, but it won't matter if you don't know how to break the ice and get a wining conversation started!
Use these to help make you comfortable around each other before the first date rolls around! Everyone likes a nice compliment, but it's important to be careful. Avoid mentioning the other person's appearance as it can come off as creepy. You should only tell someone they're beautiful/hot/gorgeous after you've met them in person and got the "ok" signals.
Once you break the ice, you can move on to ways to keep the conversation rolling. Remember to use my "3-2-1 Online Dating Technique" to get the most from your online dating experience.
Table of Contents:
1. Play Detective, Examine Their Profile for Clues
Someone skilled at online dating will want to help others connect with them in a meaningful way, and maybe give them a little test to see if they are actually interested. A good online dater will leave clues, hints, and statements in their written profile you can use to start a conversation.
For instance, if you're reading someone's profile and they mention their favorite place to visit is Tucson, Arizona, then you have two options. If you've been to Tucson, share your story about it and ask them why they liked it so much. If you've never been, then ask them suggestions on where to go and what the secret to a great time.
People want to connect, or they wouldn't be on an online dating site. The most successful online daters know they need to help others connect with them, and so they use the written profile and photo gallery to give you "hooks" to help you engage.
If you're looking through their profile and see exotic travel photos or them running an Ironman competition (for example), then you know these are things they are passionate about. These photos give you an opportunity to reach out and ask them about their passion.
Everyone loves to talk about their passion, use this to your advantage. If you notice in their photos they're doing something cool like bungy jumping, running a marathon, or skydiving, this can be used as one of your online dating conversation starters:
"Wow, I've never been bungee jumping before, how was it?"
"You're so brave, good on you for skydiving!"
"Running a marathon is impressive, I'd love to train for one."
You may read in their profile that they have a particular interest or achievement. Maybe they work in an interesting field or have a unique dream. Mentioning this in the form of a (playful) compliment can break the ice and show you pay attention.
2. Ask Them What They Think
A simple, non-threatening request for an opinion is a great way to kick things off. People love to show off how smart they are and can't resist the opportunity to give their opinion.
This conversation starter revolves around making a statement and then asking for feedback from one (or many) of the people you're interested in. For example, you could send a message and say "I just got a new profile photo shoot. I think it's pretty good, what do you think of it?"
Another approach would be to ask something like," Hi, can I ask you something …I just joined this [insert name dating site] and am wondering how you like it?"
3. Ask for a Small Favor
This one is based on a technique Benjamin Franklin might use to start a conversation. It's based on the concept of Cognitive Dissonance.
Basically, if you ask for a small favor and someone grants it, they are more inclined to like and engage with you. In the real world, this might be like asking someone, "do you know what time it is?" or another might be "Excuse me, do you know where [ insert the name of a place you're looking for] is?
In the online dating world, you can start a conversation with something like "Can I ask you a favor, I just worked on my profile, can you tell me what you think?"
Another approach is to lead with a compliment: "I saw your profile/outfit/ profile photos, and I really like it. How did you do it?" This leverages the person's profile to find something you can compliment.
4. Stir Pleasant Memories
Without going into the technical, psychological basis for this online dating conversation starter, people usually have fond memories of the physical place they grew up. I grew up in a small town in east Texas. While the circumstances were not always ideal, my memories of Kerrville are positive. When someone asks me about Kerrville, it makes me happy. You can use this to your advantage, sparingly.
If the persona mentions in their profile where they grew up or it's discernable in some other way, then it's fair to ask them about the place they grew up. For example, you might ask, "What was it like growing up in [insert the name of their hometown]?" Or you could start a conversation with something like, "I just visited [insert the name of their hometown], what was it like growing up there?"
It's important for you to stick to asking questions about the place and not about the relationships. Don't ask about their family or family dynamics. Don't ask about their schooling. These can all be negative triggers, and since all you want is to start a pleasant conversation, why start off on the wrong foot?
5. Shared Experiences
One thing you can be certain of is you are both using the same online dating site, meaning you probably live in relatively the same area. You can use this information to start a conversation by asking about shared experiences.
You could start a simple conversation by asking about their experiences in using the site. You might even ask them to tell you the craziest thing they've experienced using the site. Since you live in the same area, you can also ask them about their favorite local recreation activity, or any other generic, but geographically local, endeavors.
It's important not to ask them about their favorite restaurant or specific places they like to go because you might come off as a stalker—nobody wants to start a conversation that way!
Start with something like "I just went to Dodger's stadium, it was fantastic. Have you checked it out yet?"
Regardless, a shared experience can help you get a conversation off to a good start.
6. Introducing a "Negative"
I'm not really a fan of this one, but some people find this is a good way to start a conversation, allowing them to learn what the other person doesn't like.
One of the best online dating conversation starters I've heard is, "So, what's the worst date you've ever been on?"
It's a bit bold as an opener, but this reminds the person you're messaging that we're all in the same boat when it comes to online dating. It's a way to make talking feel less like an interview or an audition and more like a chance to commiserate.
Plus, by asking this question, you can avoid making the same mistakes as their past dates. You'll learn what food they hate, if they're turned off by people who come on too strong, or just where they don't want to be taken.
In addition, this can sometimes give you an insight into the person's personality. Their reaction to the question can help weed out people whose expectations are too high, or who just seem rude or cruel to others.
7. Reference A Blast from The Past
Nostalgia is everywhere. Pop culture always tends to trend positively. Show you're in on the pop culture trends by throwing an unexpected online conversation starter someone's way, asking what they think a celebrity, band, or reality show star is up to now.
Ask something like, "When do you think Justin Timberlake is gonna drop a new single?" or "If you had to hang out with a Spice Girl, which one would you pick and why?"
Another good conversation starter is, "Any idea whatever happened to [insert the name of your favorite movie star growing up]?" Even if people don't know the answer, this can usually spark a conversation.
People hear the same three lines every day online–go beyond the mind-numbing "hey what's up."
8. The Last Thing
Starting a question with "What's the last thing" allows you to fill in the blank with pretty much anything you want. Ask them about the last concert they saw, the last time they traveled, or the last movie they went to see. This is an easy question that will also give insight into the kinds of things they like.
9. Share Vulnerabilities
REALITY CHECK: We all fall on our faces from time to time. Just brush it off and keep moving forward.

You're looking for someone who is okay with laughing at their mistakes. Asking about embarrassing moments means you can gauge their comfort level with you, depending on how much they choose to reveal.
This goes beyond the shared experiences with the online dating site and the worst dates. This might be starting a conversation with something like, "One time in my High school lunchroom, I slipped and dropped a piece of pie right on the head of a girl I had a crush on. What's the funniest thing that ever happened to you in high school?
10. Ask About Pets
If you have/had pets, you can always use this as an "ice breaker" to start a conversation. Start with a short story about something funny or cute your pet does/did, then ask them if they have any good pet stories. This is works especially well if you see in their profile that they have pets because you can relate your story to their pet specifically.
Another "pet technique" if they have shots of their pets in their profile is to start a conversation with something like, "Wow! I see you have a Maltase. I have a secret power; I can guess the names of people's pets. I see your pet's name is 'Snowball' …did I get it right?"
This may seem like one of the more standard online dating conversation starters, but remember that whether they own a pet or not will have a big impact on how much time they can spend away from home. Asking if they have a furry friend will help you decide if you need to plan a date closer to home, so they can take the dog out if you decide to make the evening last a little longer.
11. Dream Big
The best online dating conversation starters are those that play into the sense of possibility and excitement that comes from a new relationship. Play into it by asking things like, "If money were no object and you could quit your job tomorrow, where would you go and what would you do?"
Everyone likes to have a fantasy and asking someone about theirs will help you get to know what they value most in life. Plus, it puts them in a dream-like state of mind.
12. Play Desert Island
Asking them to play this well-known party game is both fun and revealing. Send a message asking them to tell you which book, movie, and tv show they would take with them if they were going to be stranded on a desert island for the rest of their lives.
You could also ask which objects they would take with them. This is sure to reveal a lot about a person and their priorities.
13. Ask for Their Advice
People love feeling like their opinion matters, so show the person you're chatting with you care about theirs!
For example, if someone's profile has a lot of travel pictures, or if their online profile photo references a clear hobby, ask something like, "Hey, I noticed you seem to travel a lot. Any suggestions for my 4-day weekend?"
This will allow them to talk about the things they're passionate about, which is one of those great online dating conversation starters that helps you learn about a person, not a profile.
14. Consider Their Age
If you know the age of the person you're messaging, it can be helpful when you're planning your first message. Matches respond differently to openers depending on their age.
People between the ages of 18 and 23 like questions that are unique or surprising, such as: "Pain reliever personality test: Tylenol, Advil, or just complaining?"
People between the ages of 24 and 28 like lifestyle-related questions. Ask whether they enjoy sleep, exercise, or Sunday brunch. Another good option is to ask them to choose between an adventure like scuba diving, rock climbing, and skiing.
Those between the ages of 29 and 35 like to get a little personal. Ask to play a game like two truths and a lie, or "Have you ever?"
If you're talking to someone who is 35+, pop culture is a good choice. Ask them to choose between two movies or pop stars and see what happens.
15. Be Funny, If You Can
Funny online dating conversation starters get lots of responses since most people enjoy having a laugh. Women are more likely to respond to a humorous message, and science has proven that women value humor when looking for a man.
Of course, guys are also more likely to respond if a woman makes them laugh. Send a GIF that will attract their attention and a humorous message to follow up. Start with a knock-knock joke or tell them a funny story.
For women, it can be a good idea to find some common ground based on their profile. Pick something from one of his photos and lightly make fun of him for it. Is that really his dog, or is he borrowing it in an attempt to attract women? Was it necessary for him to have his shirt off at that party?
This creates intimacy and also allows you to see if he can take a joke.
16. Get to the Point
This works especially well for guys. We all know that men are usually the more straightforward sex, which is why they're 98% more likely to respond to an invitation. Consider "Drinks soon?" or "Free this week?" If you're using an app like Tinder, you already know the other person finds you attractive since they had to match with you.
17. Talk About the Future
This can be a way to involve some humor as well. A simple question like "So, two kids, or three?" can get a laugh and show you're serious about meeting someone.
Many people use dating apps and websites only for hookups. For people who are serious about finding a partner, it can be annoying to only get messages from people looking for a fling.
Demonstrating you're looking for something a little more serious (even as part of a joke) can help you stand out from all the other people sending messages like "You're hot," and "Hey sexy."
Bonus Tip: Proofread Your Messages Before Sending Them
Check your message before you send it. Make sure you've spelled the person's name correctly if you've used it. Look for grammatical errors or spelling mistakes. You don't need to be Shakespeare, but you also need to make a good first impression.
Conclusion
You'll be ready to talk for hours with these online dating conversation starters. My clients want to get the very most out of their online dating experience, and they want to be successful online daters. Part of this is knowing how to start a conversation with anyone you're interested in.
Conversation can reveal a person's values, world views, hopes and dreams, expectations, and goals, and the big questions: are you compatible? Is it worth going on a date?
I have to remind my clients that online dating is a numbers game and not everyone is going to click with you. So, don't over think it too much. Keep your conversation starters simple, be interesting, and if you don't get a reply, move onto the next person.
These days, we're all constantly glued to our smartphones, and meeting people through technology has become the norm. But it can be hard to stand out from all the competition if you don't have any good online dating conversation starters.
Online dating conversation starters may seem contrived or disingenuous, but it's all in the delivery. The question should come to you easily and naturally, so don't ask your questions like you're following a script. It will only be awkward and elicit a response you don't want. I am giving you a list of some of our tried and true online dating conversation starters. Feel free to you use them in any order, or only ask one. The great thing about a conversation starter is that it starts the conversation. Once you ask one of your questions, the conversation will just go from there.
There's nothing wrong with planning, especially when it comes to making a great first impression.
Now that you have some great ideas to get the conversation started, give them a try, and see how you do. You may even want to keep track of which conversation starters perform the best in different situations.
About the Author:
Claire Bahn has over 15 years of working as a personal branding expert helping clients build authority and influence through their online profiles and social media accounts.
Her background includes branding, public relations, Social Media, and marketing, as well as, entrepreneurship. She has a passion to help executives, entrepreneurs, and influencers strategize and create their best personal brand.
She is currently the CEO and Co-founder of Online Profile Pros and Stratus Branding. Ms. Bahn recognizes that first impressions are made online and the fastest way to achieving your goals is by taking command of your personal brand through your online profiles and social media. She started Online Profile Pros and Stratus Branding to help individuals create, maintain and protect their personal brands so that they achieve the authority, influence, and trust the need to succeed at online dating or their job search.
She's been featured in numerous publications and news outlets including Forbes and Entrepreneur magazines.
Ms. Bahn is a former model and actress, appearing in national ad campaigns for major retailers. An avid fashion/lifestyle blogger she's a recognized influencer. Ms. Bahn holds a BA from University of Texas at Austin, and currently lives in the Hollywood Hills in Los Angeles, CA with her 2 red miniature pinchers, Beau and Trixie.