[ad_1]

Linda's Take
Bubba Gump Shrimp Co. was nice at the Mall of America. I love the theme of the whole restaurant, but being a seafood restaurant I thought that there would be more variety of seafood entrees to choose from. Just about everything was deep fried.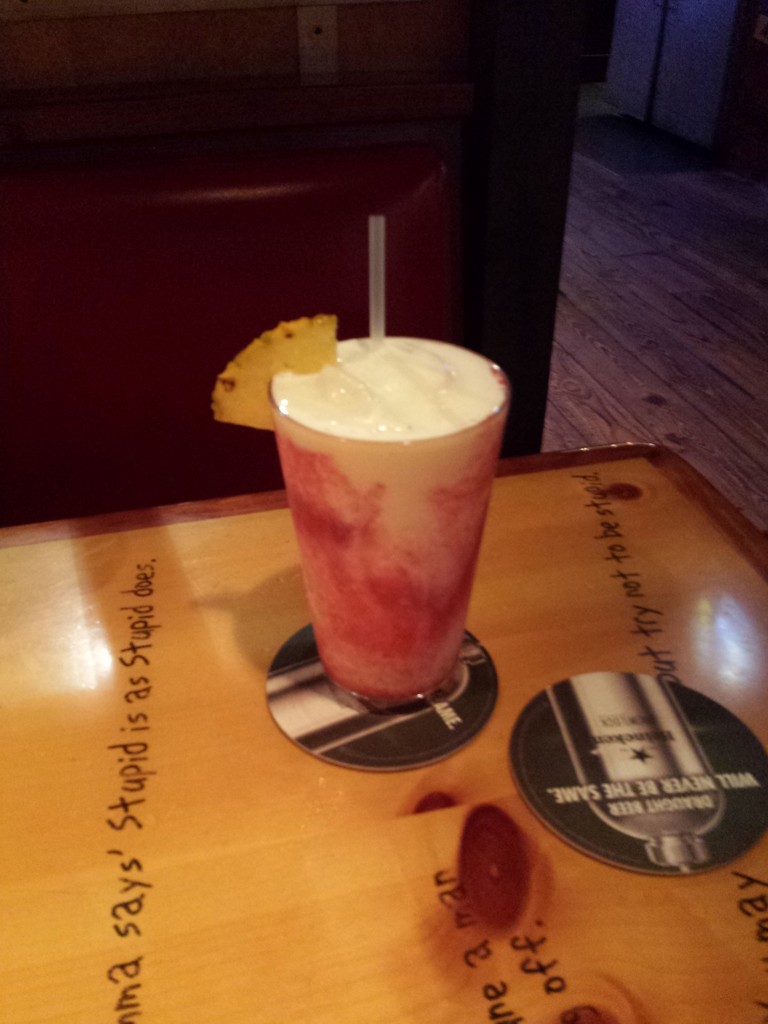 However, I have to admit that everything tasted really well and was light and tasteful. I thought the prices for everything was a little bit on the pricey side, but you are paying for the theme I guess. I did order two of the special drinks and got take-home glasses which was why the drinks were expensive. I would go back to eat there sometime, overall I had a good time there and the staff was super friendly.
I give it 4 of 5 pants off.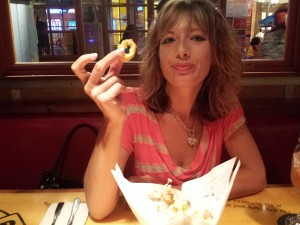 Jason's Take
There's shrimp-kabobs, shrimp creole, shrimp gumbo. Pan fried, deep fried, stir-fried. There's pineapple shrimp, lemon shrimp, coconut shrimp, pepper shrimp,shrimp soup, shrimp stew, shrimp salad, shrimp and potatoes, shrimp burger, shrimp sandwich. – Bubba, Forrest Gump
That's the quote from the movie that started the restaurant. The restaurant doesn't live up to the name. In reality, there's deep-fried shrimp…and a couple of other things.
Well, when in Rome, right? I didn't get this slim & sleek physique by avoiding fried food.
We started out with the fried calamari, which was good. It's easy to make calamari rubbery, and that didn't happen, though it was a bit under-seasoned. Linda had the chipotle-crusted mahi mahi, which was good.
I had the seafood feast for my main course, and that totally didn't suck. The seafood feast is fried fish, fried shrimp, fried hushpuppies, and french fries. The fish was super flaky and really good. The hushpuppies won't make it back to my plate. They were boring to eat. I prefer my food to have its own flavor. If you've got to depend on a dipping sauce to make something taste good, you need to revisit your menu.
All in all, it was good, but not out-of-this-world good.
I give it 3 out of 5 pants off.
Total Rating: 3.5 Pants Off
[ad_2]

Source link